The anesthesia procedures mirror those received in hospitals and surgery centers, including airway protection. Most dental surgeries require airway protection to include intubation.  Intubation for oral surgical procedures insures against foreign substances (i.e. water, tooth particles, and dental materials) from entering the lungs and yet ensures oxygen delivery.  You can take comfort in knowing you or your child will be continuously monitored by our highly-trained anesthesiologists.
General anesthesia in the comfort of the dental office is convenient for both the patient and the dental surgeon.  With in-office anesthesia there are no new locations to find, no new procedures to follow, and generally no new surprises.  Your appointment times are more easily scheduled and communication is better controlled.  Your dental surgeon has the luxury of performing your surgery where he/she is most familiar and where the equipment is best suited for dental surgery.
Anesthesia in a dental office is a fraction of the cost when compared to hospitals and surgery centers.  When separate facilities are required, they are accompanied by facility fees.  These fees can approach $6,000 for some facilities.  In addition to facility fees, you also pay the anesthesiologist and any miscellaneous charges that occur with your facility stay.  With Nashville Office-Based Anesthesia, there are no facility fees, no incidentals, no surprises.  You only pay for your anesthesia.
We Are Here To Help
Are you or your child unable to cooperate for dental care? Are the sights, sounds, and tastes too much to handle? Do you have a limiting condition or special need that renders dental visits impossible? Do you or your child have a significant amount of dental work that will require several visits? Would you like one dental visit instead of three? We are here to help.
A Personal Touch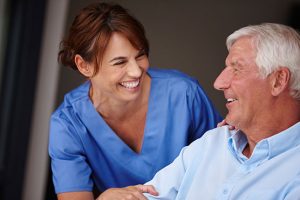 At NOBA, we take pride in meeting you.  Our anesthesiologist will personally call the night before the procedure to answer any questions you may have about your procedure.  You can take comfort in knowing that the anesthesia is not delegated to another professional.  Your anesthesiologist stays with you or your child for the entire dental procedure.  The anesthesiologist you meet the day of the procedure will be the anesthesiologist who completes your care.  We are also readily available after the procedure, should you have a question or concern.